2017-09-26
President Ilham Aliyev received NATO Secretary General`s Special Representative for Caucasus and Central Asia
President of the Republic of Azerbaijan Ilham Aliyev has today received NATO Secretary General's Special Representative for the Caucasus and Central Asia James Appathurai.
On behalf of NATO, James Appathurai thanked the Azerbaijani government for its reliable partnership with the organization, as well as for Azerbaijan's significant contribution to the peacekeeping mission in Afghanistan.
President Ilham Aliyev underlined Azerbaijan's commitment to supporting international peacekeeping operations in Afghanistan, saying Azerbaijan builds relations with Afghanistan not only within cooperation with NATO, but also enjoys bilateral cooperation with the country in a variety of fields, including in economic and investment areas.
They praised Azerbaijan-NATO cooperation, and exchanged views on the current state and prospects of the negotiations on the settlement of the Armenia-Azerbaijan Nagorno-Karabakh conflict.
President Ilham Aliyev said that the Armenian side is limiting the talks and doing its utmost to stop the process.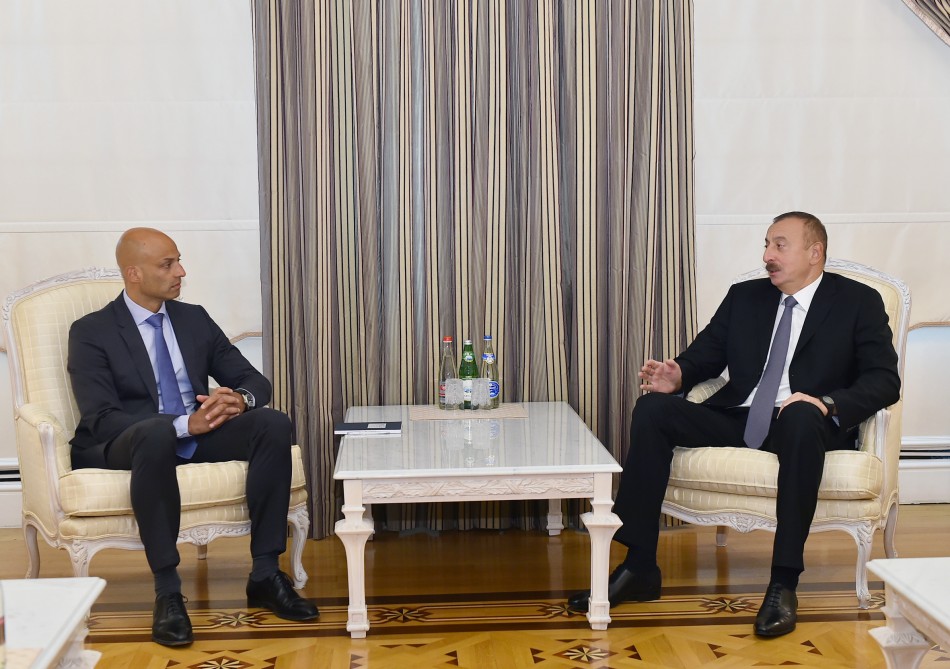 Source: AZERTAC