2018-09-20
President Ilham Aliyev received delegation led by NATO deputy secretary general
President of the Republic of Azerbaijan Ilham Aliyev has received a delegation led by Deputy Secretary General of NATO Rose Gottemoeller.
Rose Gottemoeller extended NATO Secretary General Jens Stoltenberg's greetings to President Ilham Aliyev.
The successful cooperation between Azerbaijan and NATO was hailed at the meeting. Azerbaijani President Ilham Aliyev's visits to NATO headquarters were highlighted, and the importance of the President's recent visit was underlined during the meeting.
Support for the territorial integrity, independence and sovereignty of the Republic of Azerbaijan expressed at the NATO Summit in Brussels this July was hailed at the meeting.
The NATO deputy secretary general emphasized Azerbaijani servicemen's contribution to peacekeeping operations in Afghanistan and Azerbaijan`s role in the field of transportation to Afghanistan. Rose Gottemoeller praised Azerbaijan's transport and logistic support to missions in Afghanistan and noted the importance of Azerbaijan's assistance to the government of Afghanistan in a variety of areas. She thanked President Ilham Aliyev for all these efforts by Azerbaijan.
Azerbaijan's contribution to ensuring Europe's energy security was also hailed at the meeting.
The head of state thanked for Jens Stoltenberg's greetings and asked Rose Gottemoeller to extend his greetings to NATO Secretary General.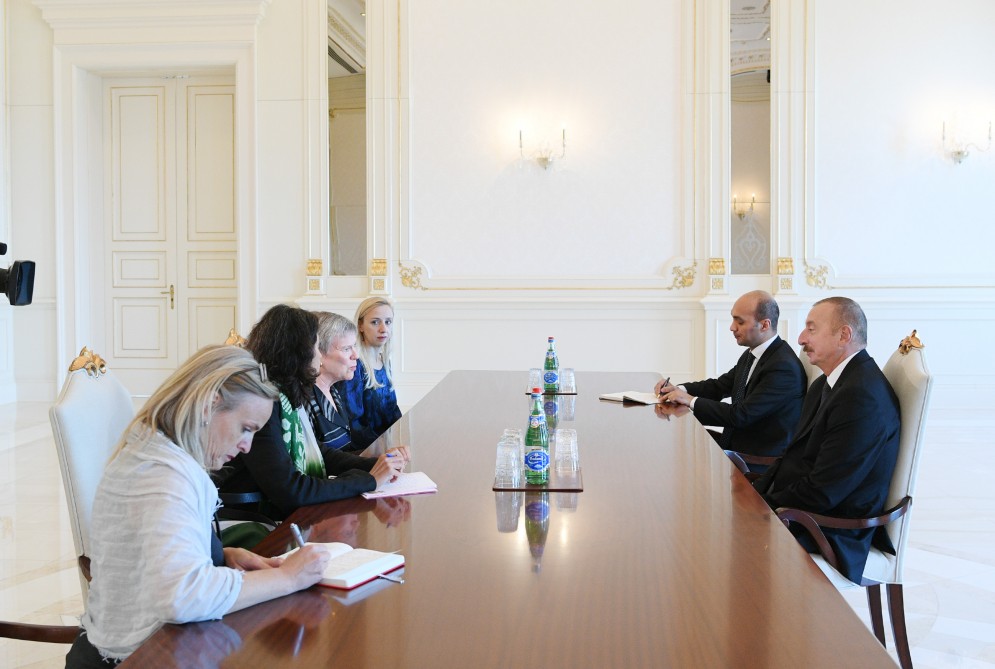 Source: AZERTAC