2018-09-20
Baku hosted NATO/Euro-Atlantic Partnership Council (EAPC) high level conference on Women, Peace and Security
NATO/Euro-Atlantic Partnership Council (EAPC) high level conference on Women, Peace and Security has kicked off in Baku.
In his opening remarks, acting head of Azerbaijan's mission in NATO Gaya Mammadov hailed the importance of the event.
He highlighted Azerbaijan-NATO relations. Mammadov described Azerbaijan as a valuable partner for NATO, pointing to close security cooperation between the country and the organization.
Chairperson of the State Committee for Family, Women and Children Affairs Hijran Huseynova provided an insight into the Azerbaijani government`s efforts to strengthen the protection of women's rights and ensure gender equality in the country. She also spoke of the Nagorno-Karabakh conflict, saying 20 per cent of the Azerbaijani territories were occupied by Armenia. Huseynova noted that more than a million Azerbaijanis became refugees and IDPs as a result of the conflict. She drew the audience`s attention to the Khojaly genocide committed by Armenia against Azerbaijanis, saying more than 10 countries recognized the genocide.
NATO Deputy Secretary General Rose Gottemoeller underlined the significance of the issues addressed at the conference.
She hailed NATO-Azerbaijan relations.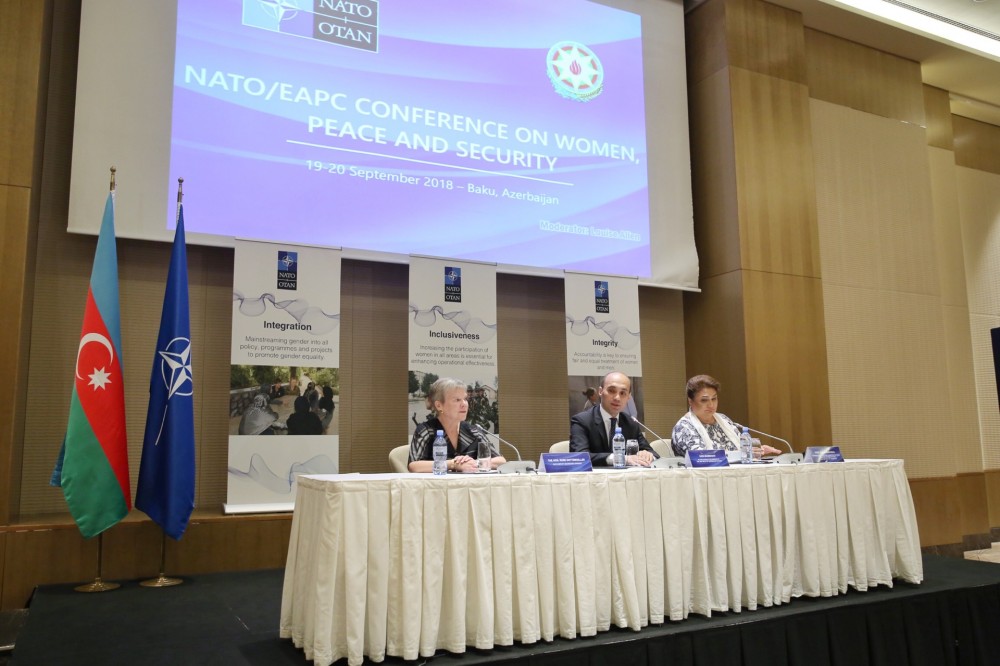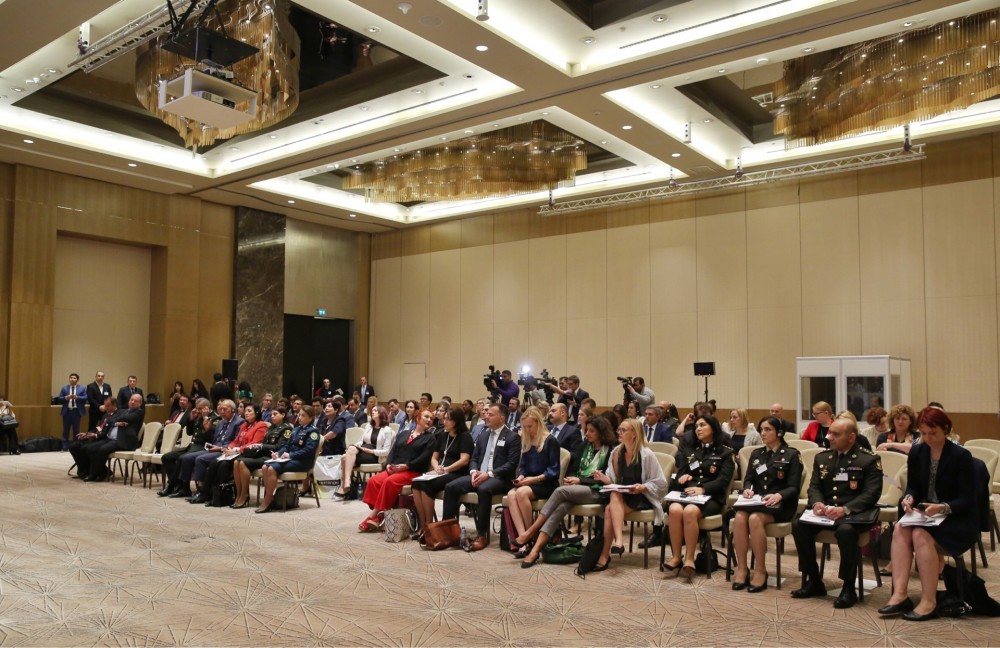 Source: AZERTAC