2018-09-20
Speaker of Azerbaijan`s Parliament meets with NATO deputy secretary general
Speaker of Azerbaijan`s Parliament Ogtay Asadov has hailed close relations between Azerbaijan`s Parliament and the NATO Parliamentary Assembly as he met with a delegation led by Deputy Secretary General of NATO Rose Gottemoeller.
Ogtay Asadov expressed confidence that such meetings will contribute to the development of ties between NATO and Azerbaijan.
The speaker noted that Azerbaijan participates in peacekeeping programs implemented by NATO. "Currently, there are 120 Azerbaijani servicemen in Afghanistan."
Asadov recalled that Azerbaijan successfully hosted a meeting of the Economics and Security Committee of the NATO Parliamentary Assembly.
Deputy Secretary General of NATO Rose Gottemoeller congratulated Ogtay Asadov on the 100th anniversary of the establishment of the Azerbaijani parliament.
She hailed Azerbaijan`s participation in NATO`s peacekeeping programs. Praising President Ilham Aliyev`s participation and speech in the North Atlantic Council meeting on NATO Resolute Support Mission in Afghanistan in Brussels this July, Rose Gottemoeller emphasized that this strengthens the Azerbaijan-NATO partnership even further.
They also discussed other issues of mutual interest.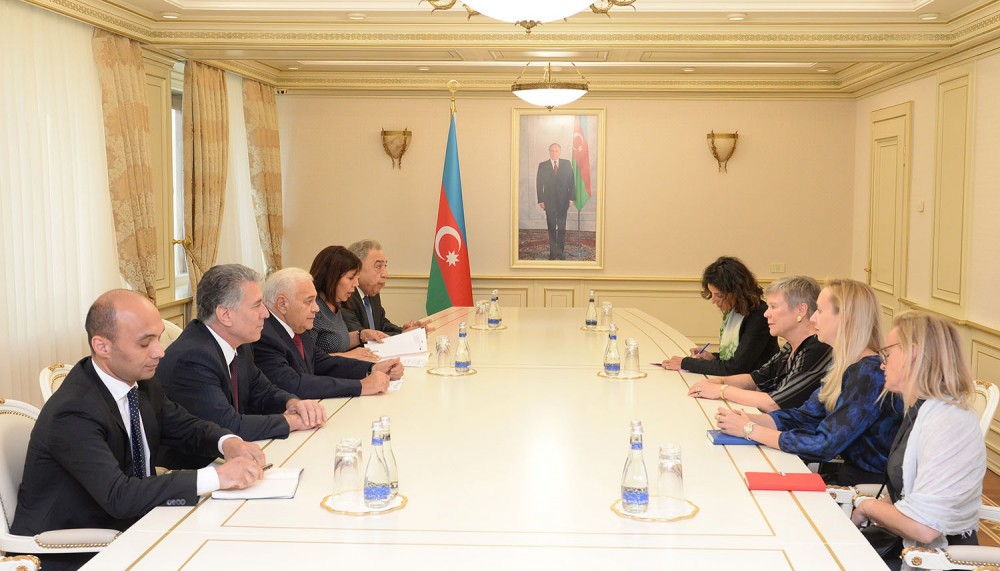 Source: AZERTAC