2018-12-11
President Ilham Aliyev received delegation led by NATO's Supreme Allied Commander Europe
President of the Republic of Azerbaijan Ilham Aliyev has received a delegation led by NATO's Supreme Allied Commander Europe Curtis Scaparrotti.
Saying that long-term Azerbaijan-NATO partnership has a broad agenda, the head of state recalled his latest visit to the NATO headquarters and participation in the summit held in Brussels. The President said this has had positive impact on the development of relations. President Ilham Aliyev described all his visits to the NATO headquarters as positive. The head of state said Azerbaijan is actively involved in NATO`s Resolute Support Mission in Afghanistan, noting that the country increased the number of its servicemen there and provides necessary transit and logistic support to the states involved in operations. President Ilham Aliyev said Azerbaijan provides support to Afghanistan on a bilateral basis, adding that transport projects initiated by and involving Azerbaijan open up new opportunities for Afghanistan. The head of state said the visit of the high-level NATO delegation creates favourable opportunities for discussing the issues on the agenda of the bilateral partnership.
NATO's Supreme Allied Commander Europe Curtis Scaparrotti thanked the President for receiving him and his delegation and for hosting a meeting with the Chief of General Staff of the Armed Forces of the Russian Federation to be held in Baku on December 12. He said Baku is a perfect venue for a meeting in NATO-Russia format, stressing the importance of Baku`s hosting such an event for the second time. Curtis Scaparrotti described Azerbaijan as NATO`s reliable and active partner, hailing the country`s contribution to the Resolute Support Mission, Azerbaijani servicemen`s professional service in Afghanistan and in NATO headquarters as well as their participation in NATO trainings.
President Ilham Aliyev described the fact that Azerbaijan was chosen from among a number of countries to host discussions of crucial issues of global security as a sign of respect for and trust in the country. The head of state said this is also indicative of Azerbaijan`s role in ensuring regional security, development and stability as well as of the policy the country is pursuing.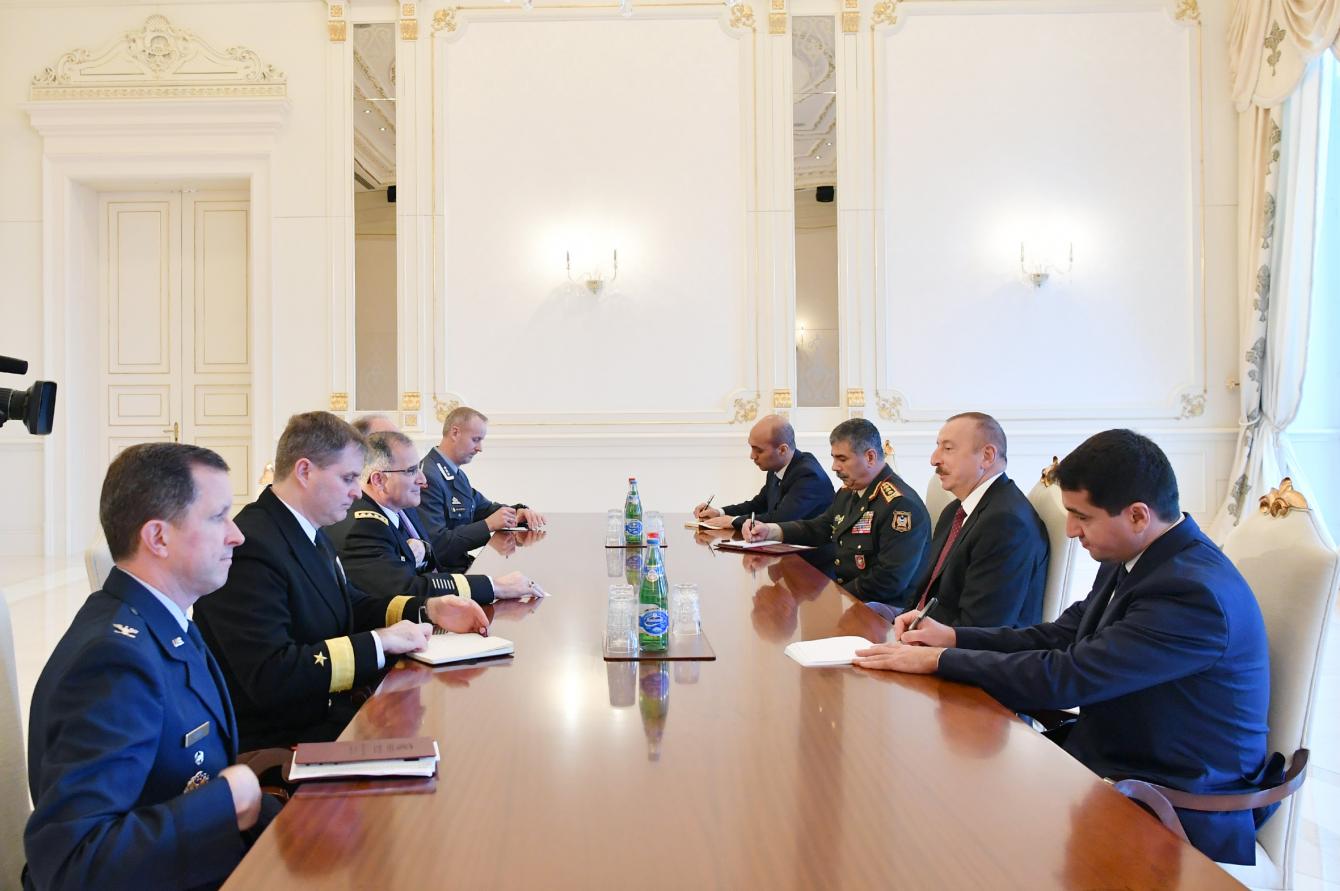 Source: Official website of the President of the Republic of Azerbaijan